Authorized Dealer & Service Center

"Our Sew Original family is like a patchwork quilt With kindness gently sewn Each piece is an original With beauty all its own, with threads of warmth and happiness it's lightly stitched together to last in love throughout the years our family is forever."


1542G Hwy 421s   Boone, NC 28607   (828)264-1049  seworiginalnc@bellsouth.net                                3358 Robinhood Rd.  Winston Salem, NC 27106   (336) 760-1121    seworiginal@bellsouth.net

Machine Mastery Classes

Sew Original requires that you pre-register for ALL Classes. Payment is due at time of registration. This assures your place in the class. We need this commitment from you in order for our classes to run smoothly. Also, it helps our teachers to properly prepare for the class. Our teachers work hard to offer classes they hope our customers will want to take & enjoy. Sew Original must make a commitment to the teachers ONE week prior to the start of the class. Therefore, refunds are available only when a student cancels at least 7 days prior to the class. No Refund will be given if student cancels within the 6 days before class. In the event that Sew Original must cancel a class, individuals will be contacted and a full refund will be given. Please do not ask for exceptions. Remember all students are here to learn new techniques and build their sewing skills. As much as we love children, we ask that you DO NOT bring your children to class, unless it is a class for your child or a class that is for child & parent working together. Please arrive only 15-20 minutes before your class is scheduled. This allows the teacher time to set up the classroom and get ready for the class. Please let us know if you have a class you want to see in our shops. You may also create your own class. Get 3 or more friends together, contact us, and we will find a teacher and set aside a time for the class.  MM classes are provided to you when you purchase a new or used machine from SO. There is a $50 fee per class for all NON SEW ORIGINAL PURCHASERS. Class 1 is required before taking any other mastery classes.  Bring your Mastery Workbook, scissors, pins and cotton thread to class.

Class 1a:  Intro to Your Machine  Needles, Threads, Maintenance, Basic Stitching


10/6   9:30

11/10  9:30
Class 1b:  Basic Operation   Basic stitches, utility functions, hemming


10/6   1:00

11/10  1:00
Class 2a:  Basic Operation   Buttonholes, Button Sew-On, Zippers


10/7   9:30

11/11  9:30
Class 2b:  Stitch Fun  Functions, Memory, Alphabets


10/7  1:00

11/11  1:00
Class 3a:  Stitch Fun continued    Free Motion, Bernina Stitch Regulator, Double Needle, Wing Needle


10/9  9:30

11/13  9:30
Class 3b:  Creative Options    Set up, Personal Program, Directional Stitching (for 185-200-730)


10/9  1:00

11/13  1:00
Embroidery Machine Mastery

Class 1:  Embroidery Essentials - Required before all Embroidery Classes (All machines)

All the basics for successful embroidery & Hooping. Bring your Mastery Workbook & your large hoop

Fridays 10/10  9:30    11/14  9:30(No December Classes)

Class 2: Embroidery Basics (for Artista Embroidery Machines Only)  Using your Embroidery Machine     

Bring your Sewing Machine, Embroidery Module & all embroidery accessories (hoops & #26 foot)

Fridays 10/10  1:00   11/14 1:00   (No December Classes)

Block Of The Month

Our popular Block of the Month is continuing...It is not to late to get in on this class!!   We have decided to do TWO different quilts this year, and you can do one of them, or BOTH.   The quilt will come from the book, Jelly Roll Sampler Quilts, by Pam & Nicky Lintott, available at the shop.  This is a traditional quilt, and fun for quilters of all levels of experience.  You can make any of the beautiful quilts in the book too, since we have decided to make our own choices of which block to make.  You'll want to find your favorite jelly roll from our great selection; let your creativity loose and have a ball.  This will be for those making either quilt, so that we can admire ALL our work.  Our second quilt is from Tula Pink's book, 100 Modern Quilt Blocks, also at the shop.  These small blocks sew up quickly, and are fun for everybody to sew.   Choose your sashing color, grab your scraps, or get a few fat quarters and you are good to go.  This project will make a wonderful example of the fast growing movement in the quilting world, called, you guessed it, the Modern Quilts. It's also really great for those how may want to start a Block of the Month, but aren't quite sure of their piecing skills. 

Saturdays, October 11th, November 8th & December 13th      9:00 & 10:00     Teacher: Becky Shippy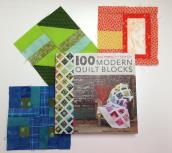 Basic Sewing 1

So you want to learn to sew? Join Peggy to learn how to read a pattern, use a rotary cutter, make a straight seam… These are the basics you will need to get you started in the world of sewing.

July 30th   10:00-1:00  

Teacher: Peggy Cerchione   $25/ session

Basic Sewing 2

You have chosen your pattern and fabric and now you are ready to begin…

August 27th  10:00-1:00 

Basic Sewing 3

Continuation of Basic Sewing 2...

September 24th  10:00-1:00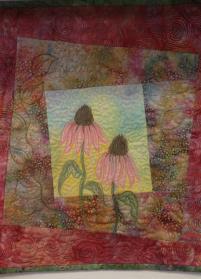 PJ & Pillowcase

Make your favorite child a cozy flannel pj pants and matching pillowcase set.  Perfect for those cool winter nights! 

Sept. 23rd 10:00-4:00     FREE!    Teacher: Peggy Cerchione

Flower Doodles

Let's play with Wax Pastels & Inktense Pencils while we create a water color painting on fabric.  This is a very easy fun way to paint on fabric.  As a bonus you will perfect your machine quilting skills and create a beautiful little quilted wall hanging.  Don't worry about having to know how to draw, Susan will have a pattern you can trace to make this a really easy process, and yes you can be an artist!  Along with drawing and simple painting there will be lots of focus on color.  Of course, there will be lots of embellishing techniques for a perfect piece.  We will be doing some free motion embroidery, beading, hand embroidery and some unique applique techniques.  The finish will be done with the wacky log cabin piecing for a fun border, and several unique binding techniques to choose from.  You can't make just one!!

Date: November 5th  10:30-4:00

Teacher: Susan Edmonson     $50

Making Friends with Metallic Thread

Learn how to sew, embellish and create beautiful projects using metallic thread and invisible thread - no breakage.

November 20th  9:30-12:30

Teacher: Marilyn  Wright   $25

Quick Curve Ruler

Check out our new curves using The Quick Curve Ruler.  Create a table runner and place mats using a newly designed plastic template—the quick curve ruler.  Give your table a new look with one day of sewing.  

October 16th  9:30-12:30

Teacher: Marilyn  Wright   $25

Cathedral Window

Construct a cathedral window quilt using a quick and easy pattern and the sewing machine.  Make a pillow, throw or king size quilt using this same technique.  Good project for beginning quilters. 

November 17th  1:00-4:00

Teacher: Marilyn  Wright   $25

Feathered Christmas

If you like Sarah Velder's quilt, Heather Feather, here is a chance to use her beautiful embroideries for a Christmas Tree.  The tree pattern is Feathered Christmas.  If you have one of the large Bernina Machines, or are thinking of getting one, this is a way for you to learn more about it.  We'll be using the jumbo hoop, to create our Christmas tree, along with the Accuquilt Go cutter to cut out those paisleys from the Heather Feather dies.  The design is also beautiful stitched out without the appliques.  Talk to the ladies at the shop for class supply list, and come in and enjoy!

October 3rd, 17th & 31st  10:00-1:00

Teacher: Becky Shippy      $75

Pieced Navidad

Create another one of McKenna Ryan's awesome Christmas applique wallhangings. 

November 7th  10:00-4:00  

Teacher: Debi Balogh     $50

Fa La La La Fabulous!

What fun to have this design of cute elf shoes and make it into placemats to decorate your holiday table!

December 1st   10:00-1:00 

Teacher: Debi Balogh     $25

Ho Ho Ho Table Runner/Wallhanging

Come and make this quick and easy tablerunner/wallhanging.  Everyone on your gift list is sure to want one! 

October 2nd   10:00-1:00 

Teacher: Debi Balogh     $25

Holiday Tablerunner

With beautiful holiday fabrics, and some easy paper piecing, you can create a linking chain motif that can also be used in a quilt top. 

November 6th    9:30-4:30

Teacher: Faye Williams      $50

Sculptured Fleece Sweatshirt

Make a fashion statement with this great looking sweatshirt using an OESD design.  

October 24th    9:30-4:00

Teacher: Faye Williams      $50

Stocking Up

Join Debi to make this fun appliqued stocking filled with goodies.  Embellish it with beads for extra special detail! 

October 23rd 10:00-4:00 

Teacher: Debi Balogh     $50

Poinsettia Wallhanging

This beautiful paper pieced creation is actually not as complicated, as it looks!  The Designer's Workshop patterns utilize a sew & flip method of construction.  It is an extremely accurate method of construction, even with the smallest pieces or sharpest points!  

October 30th     10:00-4:00 

Teacher: Debi Balogh     $50

Tuffet

Little Miss Muffet isn't the only one who needs a tuffet!! YOU can make your own! Add a touch of whimsy to your home or use as a gift to be treasured for years. In the first 3 hour session you will begin the construction of the outer cover, then finish sewing at home. The second session you will upholster your footstool, and leave with a finished project! A tuffet all your own!  The tuffet shown used 2 ½" strips, a jelly roll or Bali Pop is perfect! Your custom "Tuffet Upholstery Kit" with choice of feet will be ordered at the first class from the instructor

October 14th & 21st   OR  

November 4th & 18th   10:00-4:00

Teacher: Eileen Hindmon       $80

Hand Embroidery

This class is designed to teach as many hand embroidery stitches in one day as possible!  Susan will show you how to read the instructions & actually make beautiful embroidery on anything you like.  This makes great gifts for Christmas on linen tea towels or make a sweet baby gift using a simple onesie!  She uses the stitches on her crazy quilts & little fabric books, so just think of all the ideas you will come up with to use your beautiful handwork!

Date: December 8th 10:00-4:00

Teacher: Susan Edmonson   $50

Funky Christmas

Machine applique makes this a quick Christmas present.  It's also a perfect introduction to fusible applique for beginners and just great fun for everyone!  The class covers construction of the quilt top.

Date: November 3rd 10:00-4:00 

Teacher: Lisa Alley    $45

Owl Be Home For Christmas

Join Debi to applique this adorable owl  wall hanging all decked out with it's Santa hat for Christmas. 

Date:  October 8th  1:00-4:00

Teacher: Debi Balough    $25

15 \ 15

Begging sewist?  Want to learn a new technique?  Need help with an existing project? Then join Becky on Tuesday nights.  For only $15 you can get expert help with any sewing projects!

Date:  Tuesday nights, 5:30-8:30

Teacher:  Becky Shippy    $15

Halloween Bag

This roomy bag will hold lots and lots of treats!  With pockets on the front you will keep everything SEW organized.

Date: October 18th 10:00-4:00

Teacher: Peggy Cerchione    $50

Over/Under

Tablerunner/Tree skirt

With a 30 degree ruler, this tree skirt goes together super fast and easy.  Make it scrappy or a star design….either way it's stunning.  This class covers construction of the quilt top. 

Date: December 3rd  10:00-4:00

Teacher:   Lisa Alley    $45

Applique Everything

This is a great class for some quick gifts just in time for Christmas!  Every hostess loves a new tea towel!  Susan will teach you all her tricks and tips for making your machine applique look professional.  Machine applique is adorable on little baby bibs, little onsies and of course any quilt you have in mind and have been afraid to tackle.

Date: October 29th  10:30-4:00

Teacher: Susan Edmonson       $50

Machine Quilting

Take the stress out of machine quilting by learning the tricks to make it easier!  You will learn lots of techniques for free-motion quilting, from stippling to flowers and feathers.  There  will also be instructions for using the walking foot, so bring your 18"x22" quilt sandwiches and come play and draw with your sewing machine!  It will be a fun day of leaning!  

October 28th  10:30-4:00

Teacher: Susan Edmonson      $50

Paddy Whack

This is a great quilt pattern to sow off large prints and is a lot easier than it looks!  The blocks are 15" squares so you get a large quilt pretty quick.  The class covers construction of the quilt top.

Date: October 15th & 22nd  10:00-3:00

Teacher:  Lisa Alley   $80

Beginner's Luck

Beginning quilters and experienced ones have always had great luck with the log cabin quilt pattern.  One simple piecing technique can produce a wide variety of designs.  No treacherous triangles or cantankerous curves are in this pattern—just simple strips of fabric.  Learn in a few hours how to make anything from a placemat to a king sized bed quilt.

Date:  October 4th 9:30-12:30

Teacher: Marilyn Wright   $25

Bernina Embroidery Journey Classes

Oct 11  1:00-4:00          Intro to Embroidery 7 

Oct 15  5:30-8:30          BEJ#1  Editing and Mirror Merge

Oct 20  12:30-4:00        BEJ#2a  Lettering

Oct 27   9:30-12:30       BEJ#2b  Monograms

Nov 12  5:30-8:30         BEJ#3  Auto Digitizing

Nov 22  9:30-12:30       BEJ#4 Magic Wand /Manual Digitizing

TBA                                BEJ#5 Photo Snap and Cross Stitch 

Sept  26th  1:00-4:00    BEJ#6  Quilter

Software Sampler

An excellent opportunity for ALL BERNINA Software owners - any level of the software, any level of ability!! - A different lesson each month!  This is a great way to become more familiar with tools available in the software and practical applications/projects for using the software. A CD with the lesson will be given each session. Two different levels of participation will be offered:

Level A: Attend the virtual presentation only

Level B: Attend the virtual presentation and then do the software exercise on you lap-

top with Faye guiding you. Class Fee for BOTH levels: $10, includes CD

Saturdays, October 25th 9:30-12:30 &

November 8th  1:00-4:00