Authorized Dealer & Service Center

"Our Sew Original family is like a patchwork quilt With kindness gently sewn Each piece is an original With beauty all its own, with threads of warmth and happiness it's lightly stitched together to last in love throughout the years our family is forever."


1542G Hwy 421s   Boone, NC 28607   (828)264-1049  seworiginalnc@bellsouth.net                                3358 Robinhood Rd.  Winston Salem, NC 27106   (336) 760-1121    seworiginal@bellsouth.net

Machine Mastery Classes

Sew Original requires that you pre-register for ALL Classes. Payment is due at time of registration. This assures your place in the class. We need this commitment from you in order for our classes to run smoothly. Also, it helps our teachers to properly prepare for the class. Our teachers work hard to offer classes they hope our customers will want to take & enjoy. Sew Original must make a commitment to the teachers ONE week prior to the start of the class. Therefore, refunds are available only when a student cancels at least 7 days prior to the class. No Refund will be given if student cancels within the 6 days before class. In the event that Sew Original must cancel a class, individuals will be contacted and a full refund will be given. Please do not ask for exceptions. Remember all students are here to learn new techniques and build their sewing skills. As much as we love children, we ask that you DO NOT bring your children to class, unless it is a class for your child or a class that is for child & parent working together. Please arrive only 15-20 minutes before your class is scheduled. This allows the teacher time to set up the classroom and get ready for the class. Please let us know if you have a class you want to see in our shops. You may also create your own class. Get 3 or more friends together, contact us, and we will find a teacher and set aside a time for the class.  MM classes are provided to you when you purchase a new or used machine from SO. There is a $50 fee per class for all NON SEW ORIGINAL PURCHASERS. Class 1 is required before taking any other mastery classes.  Bring your Mastery Workbook, scissors, pins and cotton thread to class.

Class 1a:  Intro to Your Machine  Needles, Threads, Maintenance, Basic Stitching


7/21  9:30

8/11 9:30

9/8  9:30 
Class 1b:  Basic Operation   Basic stitches, utility functions, hemming


7/21  1:00

8/11  1:00

9/8  1:00
Class 2a:  Basic Operation   Buttonholes, Button Sew-On, Zippers


7/22  9:30

8/12  9:30

9/9  9:30
Class 2b:  Stitch Fun  Functions, Memory, Alphabets


7/22  1:00

8/12  1:00

9/9  1:00
Class 3a:  Stitch Fun continued    Free Motion, Bernina Stitch Regulator, Double Needle, Wing Needle


7/23  9:30

8/13  9:30

9/10  9:30
Class 3b:  Creative Options    Set up, Personal Program, Directional Stitching (for 185-200-730)


7/23  1:00

8/13  1:00

9/10  1:00
Embroidery Machine Mastery

Class 1:  Embroidery Essentials - Required before all Embroidery Classes (All machines)

All the basics for successful embroidery & Hooping. Bring your Mastery Workbook & your large hoop

7/24  9:30        8/14  9:30

9/11  9:30
Class 2: Embroidery Basics (for Artista Embroidery Machines Only)  Using your Embroidery Machine     

Bring your Sewing Machine, Embroidery Module & all embroidery accessories (hoops & #26 foot)

7/24  1:00

8/14  1:30

9/11  1:30
Block Of The Month

Our popular Block of the Month is continuing...It is not to late to get in on this class!!   We have decided to do TWO different quilts this year, and you can do one of them, or BOTH.   The quilt will come from the book, Jelly Roll Sampler Quilts, by Pam & Nicky Lintott, available at the shop.  This is a traditional quilt, and fun for quilters of all levels of experience.  You can make any of the beautiful quilts in the book too, since we have decided to make our own choices of which block to make.  You'll want to find your favorite jelly roll from our great selection; let your creativity loose and have a ball.  This will be for those making either quilt, so that we can admire ALL our work.  Our second quilt is from Tula Pink's book, 100 Modern Quilt Blocks, also at the shop.  These small blocks sew up quickly, and are fun for everybody to sew.   Choose your sashing color, grab your scraps, or get a few fat quarters and you are good to go.  This project will make a wonderful example of the fast growing movement in the quilting world, called, you guessed it, the Modern Quilts. It's also really great for those how may want to start a Block of the Month, but aren't quite sure of their piecing skills. 

July 12th, August 9th & September 13th    9:00 & 10:00     Teacher: Becky Shippy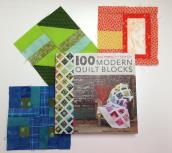 Sewing Fundamentals  1,2, & 3

Join us for our new series of basic beginning classes.  If you have never sewn before, or you just want to sharpen your  skills these are the classes for you!  

Teacher: Peggy Cerchione    $10  each session

SF1: Sew, You received a machine for Christmas or you have one in your closet and it is not a Bernina, what do you do with it

now? Don't despair, bring it in with the instruction manual and let us help you get started.  July 16th     10:30-12:00

SF2: Now that you can turn your  machine on and sew a straight stitch, let's learn how to read a pattern and talk about  basic sewing supplies (no machine will be needed for this class).  August 20th   10:30-12:00   

SF3: In this class Peggy will show you how easy it is to put in

a zipper.  (Regular and invisible)   September 3rd   10:30-12:00  

Basic Sewing 1

So you want to learn to sew? Join Peggy to learn how to read a pattern, use a rotary cutter, make a straight seam… These are the basics you will need to get you started in the world of sewing.

July 30th   10:00-1:00  

Teacher: Peggy Cerchione   $25/ session

Basic Sewing 2

You have chosen your pattern and fabric and now you are ready to begin…

August 27th  10:00-1:00 

Basic Sewing 3

Continuation of Basic Sewing 2...

September 24th  10:00-1:00

FREE Classes at Sew Original!!  

Simply purchase your fabric and other necessary supplies from our Boone or Winston Salem location and take one or all of these classes for FREE!!  Be sure to sign up early, registration for these classes is required.

Labyrinth

The word means "maze".  You will be amazed at how striking and easy this quilt can be.  Free if pattern and fabric are purchased from Sew Original.

July 18th & 23rd  10:00-4:00    FREE!   

Teacher: Melinda Rose

Grandma's Hope Chest

(hooded towels, bibs, burp cloths, quilts…)

Join us to see the great new (an old) ideas we have come up with for our new grandbabies. 

September 18th 1:00-4:00    FREE!!

Bloom Quilt

Join Melinda for a FUN class using Amy Butler's

idea of a Bloom Quilt.  In the first class we will

have a great time making yo-yos and piecing the

background.  You will have homework (making

more yo-yo's).  In class 2, we will put it together. 

August 5th & 12th  1:00-4:00   FREE!

Teacher: Melinda Rose 

I Spy

Using a simple 9-patch pattern and a variety of fabric, four center squares, create a one of a kind quilt for that sweet person in your life.  This is a fun, interactive quilt.

August 23rd   10:00-4:00  

Teacher: Marilyn Wright  $50

Twisted Jack or Frosty  Wallhangings

A unique plastic template allows you to turn rows of fabric blocks, sewn together, into a spooky Jack-O-Lantern or a charming Frosty The Snowman.  Get ready for the holidays!!

September 27th   10:00-4:00   Teacher: Marilyn Wright   $50

Flower Doodles

Let's play with Wax Pastels and Ink Tense  pencils, while we create a watercolor painting on fabric.  This is a very easy, fun way to paint on fabric.  As a

bonus, you will perfect your machine quilting skills and create a beautiful, little quilted  wallhanging.  Don't worry about having to  know how to draw... Susan will have a pattern that you can trace to make this a really easy  process, and yes, you can be an artist!!  Along with drawing and simple painting, there will be lots of focus on color.  Of course, there will be lots of embellishing techniques for a perfect piece.  We will be doing some free motion embroidery, beading, hand-embroidery and some unique applique techniques.  The finish will be done with the wacky log cabin piecing for a fun border, and several unique binding techniques to choose from...you can't make just one!!

Monday, September 15th   10:00-4:00        Teacher: Susan Edmonson   $55 includes pattern

Hand Embroidered Post Cards

These little, artful postcards are extremely fun to make!  If you love hand work and embellishing, this can be made as gifts or you can even mail them to your friends.  You can pick anything you like, underwater scene or snow theme.  These little quilts will have hand-painted background stitching.  Even some stumpwork will be included.  Then the little art will be stitched to a burlap back. 

August 16th  10:00-1:00     Teacher: Susan Edmonson   $25

Wool Applique

Join Susan to learn to do wool applique.  She will expose you to a variety of stitches used in the unique application. 

August 16th 1:00-4:00  $25    Teacher: Susan Edmonson

T Shirt Quilt

Do you ( or someone you love dearly) have a ton of t-shirts that you just can't part with...you know….from ALL those years of baseball, running 5k races or following the Grateful Dead?  Well, pull them out of that dresser drawer and turn them into a quilt!  We'll cover how to prep your tee's, squaring them up, laying them out and different setting options! 

August 15th & 22nd   10:00-4:00     Teacher: Lisa Alley    $90

Fiber Fun Scarf

Fun, fast, and fashionable…..Peggy will help you create a one of a kind fiber scarf.

July 29th   10:00-1:00   $25    Teacher: Peggy Cerchione  

Heirloom Bonnet

Learn to join laces and other heirloom techniques to make this one of a kind bonnet.

September 30th  10:00-4:00    $25 + supplies    Teacher: Melinda Rose

Woven Fabric Basket

You'll have a great time making this woven fabric basket.  Make it any size and choose any color to fit your décor.

August 8th  10:00-4:00   $50    Teacher: Elizabeth Pugh

Stack n' Whack

Make a fun quilt using one fabric for the stars-and like magic all the stars are different.  The magic is all in the way you stack and cut the fabric. 

July 19th  10:00-4:00    $50   Teacher: Elizabeth Pugh

Pillowcase Dress

Forget paying those outrageous boutique prices for cute girls apparel….instead, join us to learn to make a simple, yet stylish pillowcase dress for any age child.  Personalized with your kiddos favorite fabrics and add a monogram for an extra something.  Super simple!!

Tuesday, July 2nd  10:00-1:00   Teacher: Melinda Rose       $20

Beginning Smocking

Learn the basic smocking stitches on a sample and then you will be ready to create gorgeous heirloom creations.

Date  10:00-1:00      Teacher: Melinda Rose   $40

Men's Tie Quilt

This little wall quilt is a greast way to repurpose the ugly ties in your mans closet.. You'll learn to work with the interesting fabric materials in a tie and to foundation piece the simple but powerful blocks.  These make great gifts...unless he really likes to wear that SpongeBob polyester tie!

September 26th 10:00-4:00  Teacher: Lisa Alley    $50

Sassy Apron Makeover

This is the perfect project for recycling the unused shirts that are just collecting dust in the closet.  Shirt aprons are quick, easy and there's no limit on how they can be embellished.  Keep some made up and ready for when a  quick gift  is needed, like a hostess gift.  Then for an added touch the sleeves make quick pot holders.

August 29th  10:00-4:00    $50    Teacher:  Faye Williams

Oh Say Can You See

The arrangement of the red, white, and blue fabrics really does appear to make this flag look like it is blowing in the wind.  Looks difficult, but it is actually easy.  Great for any military person or any patriotic American. 

August 7th & 14th  10:00-2:00    Teacher: Susan Briggs   $50

Year Round Jacket

Peggy has taken this Kwik Sew jacket pattern with dolman sleeves and turned it into a fun reversible creation.

August 6th  10:00-4:00  $50   Teacher: Peggy Chercione 

Machine Quilting

Take the stress out of machine quilting by learning the tricks to make it easier!  You will learn lots of techniques for free-motion quilting, from stippling to flowers and feathers.  There  will also be instructions for using the walking foot, so bring your 18"x22" quilt sandwiches and come play and draw with your sewing machine!  It will be a fun day of leaning!  

August 18th  10:00-4:00     Teacher: Susan Edmonson      $50

Paper Piecing 1 If you've always wanted to make those perfect points, then it's time to learn the technique of Paper Piecing.  This easy and quick method will have you looking for the many patterns available to make wonderful projects quickly and very precisely.  We will be making a simple heart block which you can use as is for a small wall piece, a potholder, or combined to make a quilt.  Becky Shippy will lead you through, so come and have a ball.  Helpful but not necessary are books or videos by Carol Doak or Alex Anderson, available at the shop.

July 12th  9:30-12:30     Teacher:  Becky Shippy      $30

Paper Piecing 2   This class continues Becky's PP1 class, and can be easily done on the same day.  We'll be making an easy star block with this one.  You will learn how to make larger paper piecing projects by sewing the individual paper pieced sections together. You can then make blocks such as this star or even large wall hangings.  You'll also learn how to think about your other quilting projects to see if Paper Piecing can make any block easier or faster.  We always have a great time in these classes, so come and add to your quilting knowledge.

July 12th   1:00 – 4:00       Teacher:  Becky Shippy      $30

Flip Flop Fun!

Great class for beginners.  Make a table runner of flip flop applique or a beach bag, perfect for summer fun!

Thursday, July 17th   5:00-9:00  Teacher: Vanessa Clark   $35

15/15

Becky's Tuesday evening class continues.  Join her with any project you may need some help with.  She is the AccuQuilt Queen!  So, come see her latest creations!

Tuesdays 5:30-8:30    Teacher: Becky Shippy   $15

Bernina Embroidery

Software  Version 7

Intro and BEJ#1 are FREE!! 

All other BEJ classes are $30.00

July 3  9:30-12:30       Intro to Embroidery 7 

July 3  1:00-4:00         BEJ#1  Editing and Mirror Merge

July 17  9:30-12:30     BEJ#2a  Lettering

July 26  1:00-4:00       BEJ#2b  Monograms

Aug 4   9:30-12:30      BEJ#3  Auto Digitizing

Aug 28  9:30-12:30     BEJ#4 Magic Wand /Manual Digitizing

Sept 13  12:30-4:00    BEJ#5 Photo Snap and Cross Stitch 

Sept  26th  1:00-4:00  BEJ#6  Quilter

Software Sampler  

An excellent opportunity for ALL BERNINA Software owners - any level of the software, any level of ability!! - A different lesson each month!  This is a great way to become more familiar with tools available in the software and practical applications/projects for using the software. A CD with the lesson will be given each session. Two different levels of participation will be offered:

Level A: Attend the virtual presentation only

Level B: Attend the virtual presentation and then do the software exercise on you lap-top with Faye guiding you. Class Fee for BOTH levels: $10, includes CD

Saturdays, July 26th 9:30-12, August 9th 1:00-4:00 and September 20th  9:30-12:30

Irish Chain

The blending of neutral Batiks with a dark Batik create this softly romantic Irish Chain quilt.  Top it off with a central monogram, this make a perfect wedding gift for a special couple.   Easy, easy, easy!

August 13th  10:00-4:00   FREE!    Teacher: Melinda Rose

PJ & Pillowcase

Make your favorite child a cozy flannel pj pants and matching pillowcase set.  Perfect for those cool winter nights! 

Sept. 23rd 10:00-4:00     FREE!    Teacher: Peggy Cerchione